LANDLORD & TENANT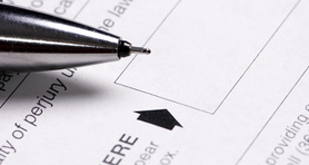 We simply make this difficult process simple!
A landlord tenant dispute can occur no matter how much detail was in an agreement or lease. Many times, eviction notices such as notices to cure or notices of default, notices of termination for non payment etc....are necessary to enforce an owner or landlord's rights.
The process of evicting a tenant can be very stressful and time consuming. As a result, we deal with the entire process on your behalf by preparing the notices and eviction applications, serving them on the tenants, attending board hearings and engaging the services of the sheriff for forceful evictions.
You can count on us. Call us to schedule an appointment for a consultation