BUSINESS/COMMERCIAL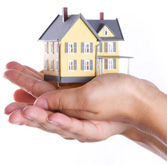 Whether you want to buy or sell a small business, Constantine Law firm assists you to make well-informed business decisions and find ways to successfully complete the transaction.

Whether we represent the buyer or the seller, our goal is to ensure that our clients receive and retain the full benefit of the transaction. In representing a buyer we must ensure that our client has received a business in the condition represented by the seller

When representing a seller, we negotiate qualifications to representations and warranties, to ensure that appropriate ceilings are in place on the amount that can be recovered.

Call us to schedule an appointment for a consultation.